---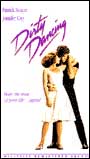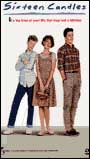 Since 1955's "Rebel Without a Cause", the movie industry has been gearing films towards each generation's teenagers. There was a creative peak in the 80's with talented young writers and directors, like Cameron Crowe, Amy Heckerling and John Hughes producing a collection of classic teen films rangeing from drama, comedy and fantasy. Many of the same young actors filled these films and were soon labeled the "Brat Pack"; Molly Ringwald, Emilio Estevez, Judd Nelson, Ally Sheedy, Anthony Michael Hall, Andrew McCarthy and Rob Lowe. Some would fade into B movies like C. Thomas Howell, Corey Feldman and Ralph Macchio. Others would become major stars of stage and scene, Matthew Broderick, Kevin Bacon, John & Joan Cusack, Elizabeth Shue, Demi Moore, Sean Penn and Tom Cruise. Most of these films also contained a hit song or soundtrack, which helped market the movie even more. Here is a collection of some of the best and cheesiest from the 80's.

About Last Night(1986)The events of a young couple as they try to make a commitment to each other.

Adventures in Babysitting(1987)The problems of a teen girl's babysitting job.

Better Off Dead(1985)A teen boy's problems when he loses his girlfriend to the most popular skiing guy.

The Breakfast Club(1985)A group of mismatched teens becomes friends during weekend detention.

Cocktail(1988)A young college guy tires to make millions as a bartender.

Desperately Seeking Susan(1985)Madonna's film debut, but I never could follow this plot.

Diner(1982)Barry Leninson's directoral debut of growing up as teens in the 50's.

Dirty Dancing(1987)A teen learns to dance at a 50's summer retreat, cause "No one puts baby in the cornor!"

Fame(1980)A year in the life of a performancing arts school in an inner city.

Fast Times at Ridgemont High(1982)A steller cast and great script shows a glimpse of teen life in the 80's.

Ferris Bueller's Day Off(1986)The adventures of 3 teens when they skip school for a day.

Footloose(1984)A teen boy tries to bring dancing back to a religious town.

The Goonies(1985)A group of young kids find a treasure map

Girls Just Want To Have Fun(1985)A group of teen girls enter a dance competition

The Karate Kid(1984)A young teens fights his bullies through a karate competition.

Less Than Zero(1987)A crystal ball of Robert Downey's future, as the young star portrays the paths of a rich teen hooked on drugs.

The Outsiders(1983)A steller cast of young stars, with Francis Ford Coppola film the S.E. Hinton.

Porky's(1981)The start of the gross/sex comedies.

Pretty In Pink(1986)Should a boy and girl from opposite sides of the tracks go to the prom together?

Red Dawn(1984)A group of teens do battle with a Soviet invasion of America.

Risky Business(1983)A teen boy's adventures with fast cars and fast woman when his parents are away.

Say Anything(1989)A teen guy tries to win the heart of the smartest girl in school. Made a classic out of the song "In Your Eyes".

Sixteen Candles(1984)A young girl is tramatized when her family forgets her 16th birthday and the cute guy doesn't notice her...or does he?

Some Kind of Wonderful(1987) A teen does everything to get the popular girl to like him, without noticing his female best friend is in love with him.

The Sure Thing(1985)One of Rob Reiner's first films. A teen travels across country for a girl that's a sure thing only to discover he's in love with the girl he's traveling with.

St. Elmo's Fire(1985) The disfunctional Brat Packers try to get through their lives outside of college.

Valley Girl(1983) A retelling of Romeo and Juliet set in the San Fernando valley, with lots of Valley speech.

War Games(1983) A look at the first computer hacker, as a teen comes close to starting WWIII.

Weird Science(1985) Two teen boys try to make the perfect woman (ala Frankenstein) using their computer.


---